array(19) {
  [22455]=>
  array(14) {
    ["attributes_values"]=>
    array(1) {
      [319]=>
      string(4) "2 mm"
    }
    ["attributes"]=>
    array(1) {
      [0]=>
      int(6378)
    }
    ["price"]=>
    float(6.190083)
    ["specific_price"]=>
    bool(false)
    ["ecotax"]=>
    float(0)
    ["weight"]=>
    float(0)
    ["quantity"]=>
    float(2)
    ["reference"]=>
    string(13) "5060347283745"
    ["unit_impact"]=>
    string(8) "0.000000"
    ["minimal_quantity"]=>
    int(1)
    ["date_formatted"]=>
    string(0) ""
    ["available_date"]=>
    string(0) ""
    ["id_image"]=>
    int(-1)
    ["list"]=>
    string(6) "'6378'"
  }
  [22456]=>
  array(14) {
    ["attributes_values"]=>
    array(1) {
      [319]=>
      string(7) "2,25 mm"
    }
    ["attributes"]=>
    array(1) {
      [0]=>
      int(6563)
    }
    ["price"]=>
    float(6.190083)
    ["specific_price"]=>
    bool(false)
    ["ecotax"]=>
    float(0)
    ["weight"]=>
    float(0)
    ["quantity"]=>
    float(0)
    ["reference"]=>
    string(13) "5060347283752"
    ["unit_impact"]=>
    string(8) "0.000000"
    ["minimal_quantity"]=>
    int(1)
    ["date_formatted"]=>
    string(0) ""
    ["available_date"]=>
    string(0) ""
    ["id_image"]=>
    int(-1)
    ["list"]=>
    string(6) "'6563'"
  }
  [22457]=>
  array(14) {
    ["attributes_values"]=>
    array(1) {
      [319]=>
      string(6) "2,5 mm"
    }
    ["attributes"]=>
    array(1) {
      [0]=>
      int(6379)
    }
    ["price"]=>
    float(6.190083)
    ["specific_price"]=>
    bool(false)
    ["ecotax"]=>
    float(0)
    ["weight"]=>
    float(0)
    ["quantity"]=>
    float(0)
    ["reference"]=>
    string(13) "5060347283769"
    ["unit_impact"]=>
    string(8) "0.000000"
    ["minimal_quantity"]=>
    int(1)
    ["date_formatted"]=>
    string(0) ""
    ["available_date"]=>
    string(0) ""
    ["id_image"]=>
    int(-1)
    ["list"]=>
    string(6) "'6379'"
  }
  [22458]=>
  array(14) {
    ["attributes_values"]=>
    array(1) {
      [319]=>
      string(7) "2,75 mm"
    }
    ["attributes"]=>
    array(1) {
      [0]=>
      int(6564)
    }
    ["price"]=>
    float(6.190083)
    ["specific_price"]=>
    bool(false)
    ["ecotax"]=>
    float(0)
    ["weight"]=>
    float(0)
    ["quantity"]=>
    float(6)
    ["reference"]=>
    string(13) "5060347283776"
    ["unit_impact"]=>
    string(8) "0.000000"
    ["minimal_quantity"]=>
    int(1)
    ["date_formatted"]=>
    string(0) ""
    ["available_date"]=>
    string(0) ""
    ["id_image"]=>
    int(-1)
    ["list"]=>
    string(6) "'6564'"
  }
  [22459]=>
  array(14) {
    ["attributes_values"]=>
    array(1) {
      [319]=>
      string(4) "3 mm"
    }
    ["attributes"]=>
    array(1) {
      [0]=>
      int(6380)
    }
    ["price"]=>
    float(6.190083)
    ["specific_price"]=>
    bool(false)
    ["ecotax"]=>
    float(0)
    ["weight"]=>
    float(0)
    ["quantity"]=>
    float(0)
    ["reference"]=>
    string(13) "5060347283783"
    ["unit_impact"]=>
    string(8) "0.000000"
    ["minimal_quantity"]=>
    int(1)
    ["date_formatted"]=>
    string(0) ""
    ["available_date"]=>
    string(0) ""
    ["id_image"]=>
    int(-1)
    ["list"]=>
    string(6) "'6380'"
  }
  [22460]=>
  array(14) {
    ["attributes_values"]=>
    array(1) {
      [319]=>
      string(7) "3,25 mm"
    }
    ["attributes"]=>
    array(1) {
      [0]=>
      int(6565)
    }
    ["price"]=>
    float(6.190083)
    ["specific_price"]=>
    bool(false)
    ["ecotax"]=>
    float(0)
    ["weight"]=>
    float(0)
    ["quantity"]=>
    float(3)
    ["reference"]=>
    string(13) "5060347283790"
    ["unit_impact"]=>
    string(8) "0.000000"
    ["minimal_quantity"]=>
    int(1)
    ["date_formatted"]=>
    string(0) ""
    ["available_date"]=>
    string(0) ""
    ["id_image"]=>
    int(-1)
    ["list"]=>
    string(6) "'6565'"
  }
  [22461]=>
  array(14) {
    ["attributes_values"]=>
    array(1) {
      [319]=>
      string(6) "3,5 mm"
    }
    ["attributes"]=>
    array(1) {
      [0]=>
      int(6381)
    }
    ["price"]=>
    float(6.190083)
    ["specific_price"]=>
    bool(false)
    ["ecotax"]=>
    float(0)
    ["weight"]=>
    float(0)
    ["quantity"]=>
    float(0)
    ["reference"]=>
    string(13) "5060347283806"
    ["unit_impact"]=>
    string(8) "0.000000"
    ["minimal_quantity"]=>
    int(1)
    ["date_formatted"]=>
    string(0) ""
    ["available_date"]=>
    string(0) ""
    ["id_image"]=>
    int(-1)
    ["list"]=>
    string(6) "'6381'"
  }
  [22462]=>
  array(14) {
    ["attributes_values"]=>
    array(1) {
      [319]=>
      string(7) "3,75 mm"
    }
    ["attributes"]=>
    array(1) {
      [0]=>
      int(6566)
    }
    ["price"]=>
    float(6.190083)
    ["specific_price"]=>
    bool(false)
    ["ecotax"]=>
    float(0)
    ["weight"]=>
    float(0)
    ["quantity"]=>
    float(0)
    ["reference"]=>
    string(13) "5060347283813"
    ["unit_impact"]=>
    string(8) "0.000000"
    ["minimal_quantity"]=>
    int(1)
    ["date_formatted"]=>
    string(0) ""
    ["available_date"]=>
    string(0) ""
    ["id_image"]=>
    int(-1)
    ["list"]=>
    string(6) "'6566'"
  }
  [22463]=>
  array(14) {
    ["attributes_values"]=>
    array(1) {
      [319]=>
      string(4) "4 mm"
    }
    ["attributes"]=>
    array(1) {
      [0]=>
      int(6382)
    }
    ["price"]=>
    float(6.190083)
    ["specific_price"]=>
    bool(false)
    ["ecotax"]=>
    float(0)
    ["weight"]=>
    float(0)
    ["quantity"]=>
    float(0)
    ["reference"]=>
    string(13) "5060347283820"
    ["unit_impact"]=>
    string(8) "0.000000"
    ["minimal_quantity"]=>
    int(1)
    ["date_formatted"]=>
    string(0) ""
    ["available_date"]=>
    string(0) ""
    ["id_image"]=>
    int(-1)
    ["list"]=>
    string(6) "'6382'"
  }
  [22464]=>
  array(14) {
    ["attributes_values"]=>
    array(1) {
      [319]=>
      string(6) "4,5 mm"
    }
    ["attributes"]=>
    array(1) {
      [0]=>
      int(6383)
    }
    ["price"]=>
    float(6.190083)
    ["specific_price"]=>
    bool(false)
    ["ecotax"]=>
    float(0)
    ["weight"]=>
    float(0)
    ["quantity"]=>
    float(0)
    ["reference"]=>
    string(13) "5060347283837"
    ["unit_impact"]=>
    string(8) "0.000000"
    ["minimal_quantity"]=>
    int(1)
    ["date_formatted"]=>
    string(0) ""
    ["available_date"]=>
    string(0) ""
    ["id_image"]=>
    int(-1)
    ["list"]=>
    string(6) "'6383'"
  }
  [22465]=>
  array(14) {
    ["attributes_values"]=>
    array(1) {
      [319]=>
      string(4) "5 mm"
    }
    ["attributes"]=>
    array(1) {
      [0]=>
      int(6384)
    }
    ["price"]=>
    float(6.603306)
    ["specific_price"]=>
    bool(false)
    ["ecotax"]=>
    float(0)
    ["weight"]=>
    float(0)
    ["quantity"]=>
    float(0)
    ["reference"]=>
    string(13) "5060347283844"
    ["unit_impact"]=>
    string(8) "0.000000"
    ["minimal_quantity"]=>
    int(1)
    ["date_formatted"]=>
    string(0) ""
    ["available_date"]=>
    string(0) ""
    ["id_image"]=>
    int(-1)
    ["list"]=>
    string(6) "'6384'"
  }
  [22466]=>
  array(14) {
    ["attributes_values"]=>
    array(1) {
      [319]=>
      string(6) "5,5 mm"
    }
    ["attributes"]=>
    array(1) {
      [0]=>
      int(6385)
    }
    ["price"]=>
    float(6.603306)
    ["specific_price"]=>
    bool(false)
    ["ecotax"]=>
    float(0)
    ["weight"]=>
    float(0)
    ["quantity"]=>
    float(0)
    ["reference"]=>
    string(13) "5060347283851"
    ["unit_impact"]=>
    string(8) "0.000000"
    ["minimal_quantity"]=>
    int(1)
    ["date_formatted"]=>
    string(0) ""
    ["available_date"]=>
    string(0) ""
    ["id_image"]=>
    int(-1)
    ["list"]=>
    string(6) "'6385'"
  }
  [22467]=>
  array(14) {
    ["attributes_values"]=>
    array(1) {
      [319]=>
      string(4) "6 mm"
    }
    ["attributes"]=>
    array(1) {
      [0]=>
      int(6386)
    }
    ["price"]=>
    float(6.603306)
    ["specific_price"]=>
    bool(false)
    ["ecotax"]=>
    float(0)
    ["weight"]=>
    float(0)
    ["quantity"]=>
    float(0)
    ["reference"]=>
    string(13) "5060347283868"
    ["unit_impact"]=>
    string(8) "0.000000"
    ["minimal_quantity"]=>
    int(1)
    ["date_formatted"]=>
    string(0) ""
    ["available_date"]=>
    string(0) ""
    ["id_image"]=>
    int(-1)
    ["list"]=>
    string(6) "'6386'"
  }
  [22468]=>
  array(14) {
    ["attributes_values"]=>
    array(1) {
      [319]=>
      string(6) "6,5 mm"
    }
    ["attributes"]=>
    array(1) {
      [0]=>
      int(6387)
    }
    ["price"]=>
    float(6.603306)
    ["specific_price"]=>
    bool(false)
    ["ecotax"]=>
    float(0)
    ["weight"]=>
    float(0)
    ["quantity"]=>
    float(0)
    ["reference"]=>
    string(13) "5060347283875"
    ["unit_impact"]=>
    string(8) "0.000000"
    ["minimal_quantity"]=>
    int(1)
    ["date_formatted"]=>
    string(0) ""
    ["available_date"]=>
    string(0) ""
    ["id_image"]=>
    int(-1)
    ["list"]=>
    string(6) "'6387'"
  }
  [22469]=>
  array(14) {
    ["attributes_values"]=>
    array(1) {
      [319]=>
      string(4) "7 mm"
    }
    ["attributes"]=>
    array(1) {
      [0]=>
      int(6388)
    }
    ["price"]=>
    float(8.256198)
    ["specific_price"]=>
    bool(false)
    ["ecotax"]=>
    float(0)
    ["weight"]=>
    float(0)
    ["quantity"]=>
    float(0)
    ["reference"]=>
    string(13) "5060347283882"
    ["unit_impact"]=>
    string(8) "0.000000"
    ["minimal_quantity"]=>
    int(1)
    ["date_formatted"]=>
    string(0) ""
    ["available_date"]=>
    string(0) ""
    ["id_image"]=>
    int(-1)
    ["list"]=>
    string(6) "'6388'"
  }
  [22470]=>
  array(14) {
    ["attributes_values"]=>
    array(1) {
      [319]=>
      string(6) "7,5 mm"
    }
    ["attributes"]=>
    array(1) {
      [0]=>
      int(7075)
    }
    ["price"]=>
    float(8.256198)
    ["specific_price"]=>
    bool(false)
    ["ecotax"]=>
    float(0)
    ["weight"]=>
    float(0)
    ["quantity"]=>
    float(6)
    ["reference"]=>
    string(13) "5060347283899"
    ["unit_impact"]=>
    string(8) "0.000000"
    ["minimal_quantity"]=>
    int(1)
    ["date_formatted"]=>
    string(0) ""
    ["available_date"]=>
    string(0) ""
    ["id_image"]=>
    int(-1)
    ["list"]=>
    string(6) "'7075'"
  }
  [22471]=>
  array(14) {
    ["attributes_values"]=>
    array(1) {
      [319]=>
      string(4) "8 mm"
    }
    ["attributes"]=>
    array(1) {
      [0]=>
      int(6389)
    }
    ["price"]=>
    float(8.256198)
    ["specific_price"]=>
    bool(false)
    ["ecotax"]=>
    float(0)
    ["weight"]=>
    float(0)
    ["quantity"]=>
    float(0)
    ["reference"]=>
    string(13) "5060347283905"
    ["unit_impact"]=>
    string(8) "0.000000"
    ["minimal_quantity"]=>
    int(1)
    ["date_formatted"]=>
    string(0) ""
    ["available_date"]=>
    string(0) ""
    ["id_image"]=>
    int(-1)
    ["list"]=>
    string(6) "'6389'"
  }
  [22472]=>
  array(14) {
    ["attributes_values"]=>
    array(1) {
      [319]=>
      string(4) "9 mm"
    }
    ["attributes"]=>
    array(1) {
      [0]=>
      int(6390)
    }
    ["price"]=>
    float(8.256198)
    ["specific_price"]=>
    bool(false)
    ["ecotax"]=>
    float(0)
    ["weight"]=>
    float(0)
    ["quantity"]=>
    float(3)
    ["reference"]=>
    string(13) "5060347283912"
    ["unit_impact"]=>
    string(8) "0.000000"
    ["minimal_quantity"]=>
    int(1)
    ["date_formatted"]=>
    string(0) ""
    ["available_date"]=>
    string(0) ""
    ["id_image"]=>
    int(-1)
    ["list"]=>
    string(6) "'6390'"
  }
  [22473]=>
  array(14) {
    ["attributes_values"]=>
    array(1) {
      [319]=>
      string(5) "10 mm"
    }
    ["attributes"]=>
    array(1) {
      [0]=>
      int(6391)
    }
    ["price"]=>
    float(8.256198)
    ["specific_price"]=>
    bool(false)
    ["ecotax"]=>
    float(0)
    ["weight"]=>
    float(0)
    ["quantity"]=>
    float(3)
    ["reference"]=>
    string(13) "5060347283929"
    ["unit_impact"]=>
    string(8) "0.000000"
    ["minimal_quantity"]=>
    int(1)
    ["date_formatted"]=>
    string(0) ""
    ["available_date"]=>
    string(0) ""
    ["id_image"]=>
    int(-1)
    ["list"]=>
    string(6) "'6391'"
  }
}

Aiguilles circulaires de bambou 80 cm HiyaHiya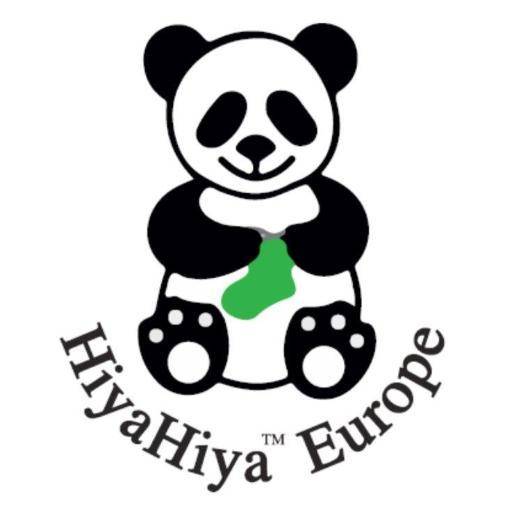  
Aiguilles circulaires de bambou HiyaHiya. Des aiguilles avec le câble de 80 cm faits en bambou que donnent un doux glissement du fil.
By buying this product you can collect up to 4 points de fidélité. Your cart will total 4 points that can be converted into a voucher of 0,16 €.
Informations détaillées
Aiguilles circulaires de bambou HiyaHiya. Sont des aiguilles circulaires faites en bambou avec le câble de 80 cm, parfaites pour tricoter beaucoup d'ouvrages.
Le bambou a plusieurs avantages pour tricoter. Il est un matériau léger qui donne confort pour travailler, aussi donne un glissement pour les pointes de l'ouvrage.
HiyaHiya offre cette gamme d'aiguilles circualires avec un joli dessinée et une finition parfaite.
Les câbles des aiguilles ont 80 cm de longueur, qui offrent travailler des grandes et des petites ouvrages.
Elles sont disponibles en différentes mesures:
2,00 mm
2,50 mm
3,00 mm
3,50 mm
4,00 mm
4,50 mm
5,00 mm
5,50 mm
6,00 mm
6,50 mm
7,00 mm
7,50 mm
8,00 mm
9,00 mm
10,00 mm
Les aiguilles sont idéales pour débutants et experts. Commencez dans le monde des ouvrages avec ce type de matériau.